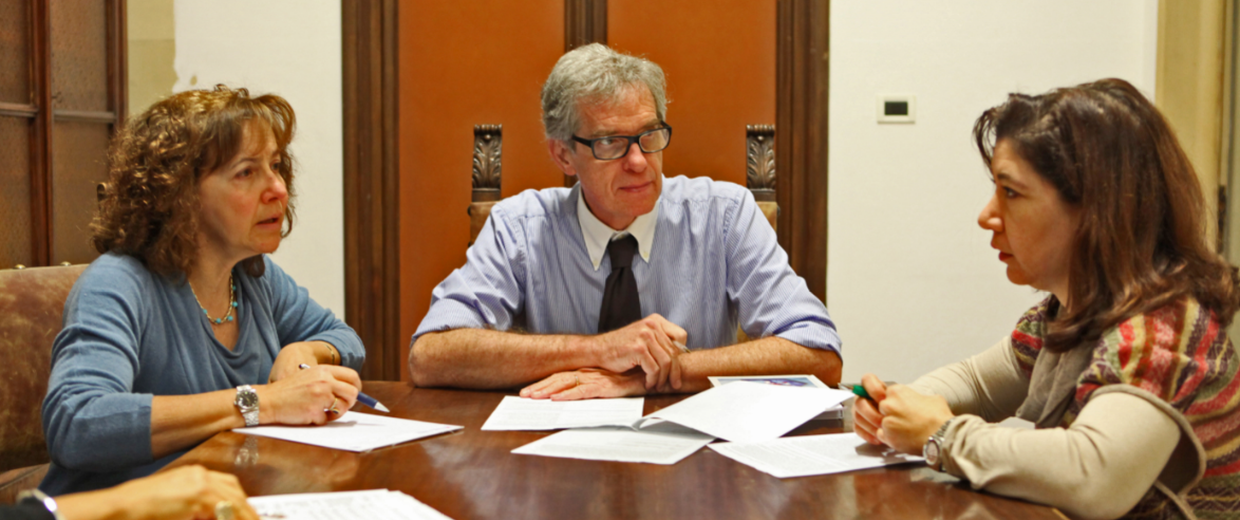 Professional themes for education
In this area, studies and research focus on knowledge not included in classic education sciences but considered part of the epistemic heritage characteristic of the educational professions: from law to health. It is an area that, far from being residual, gives the department a completeness of original perspectives and highlights one of the specific characteristics of the training of education and social care professionals: multi- and inter-disciplinarity, alongside the ability to connect knowledge belonging to different disciplinary fields.
People
keywords:
Literature, storitelling, fiction, care, caregiver, Complexity, Children's literature and literature, Theater, movie,
storytelling, illustration, Representation of deprived childhood, Children and the dark side, Author's riddle and children's literature, Text, interpretation and hermeneutics, Circularity and imaginary, hard issues and control
Read more
keywords:
Children rights, Early Childhood education, School-family cooperation, Gregory Bateson, Medical Humanities, Philosophy
for Children, Sex education, Gender Education
Read more
keywords:
Cultural Geographies, Critical, Feminist and Radical Geographies, Decoloniality, Latin America, Left/Libertarian
Pedagogy, Historical Geography, Geo-History and Landscape, History and Philosophy of Geography
Read more
keywords:
Capability Approach and empowerment, World Citizenship and Intercultural Learning, Lifelong/lifewide/lifedeep Learning,
Competencies and \"learn to learn\", Human Right and empowerment, Epistemological Approaches in XX-XXI Century, Medical Humanities and cure/caring work, Gender Equality and Reducing Inequalities, cure/care work professional, Montessori approach
Read more
keywords:
cultural tourism, young and migration, migrant families, gender and educational istitutions, migrations and Cultural
istitutions, mass media and cultural analysis, human rights and school, microcredit and Struggle Aigainst Poverty, ONFOODS Policy, behavior and education, drop-out, urban anthropology
Read more
keywords:
Inclusive education -, ICF - ICF-CY, Disability and trauma, School - Family, Vulnerability - Resilience, School -
Family and parent training, Social inclusion, ICF - ICF-CY, Inclusive education, Ecological Social and Human Approach on Dusability, Human Rights, Infancy and early childhood education
Read more
keywords:
Learning assessment, Program evaluation, Research methodology, Non-technical skills, Professional training, Mixed
method research
Read more
keywords:
games studies; videogames and education; didactic innovation ICT and inclusion childhood app media education childhood
and ICT; nclusive education citizenship education; digital citizenship
Read more
keywords:
Disability and migration, specialized teacher, inclusion, coeducation, communicative musicality, video-microanalysis.
keywords:
Visual impairment - Inclusion (scholastic, social, cultural) - Tactile learning materials and products (books, museum
itineraries) - Accessible fiction (multi-code) - Tactile images - TIB (Tactile Illustrated Book)
Read more
keywords:
Transnationalism, Aid and Development, Diversity, youth of migrant background, Migrant Associations, Migration,
Citizenship, Cultural Tourism, City, Mobility, Co-development, Migration Policies, Intercultural brokerage
Read more
keywords:
in-service training, childhood, outdoor education, education in nature, professionalism, phenomenology, early childhood
education and care services, education for sustainability
Read more
keywords:
Formative Educational Evaluation, empirical research on teachers and teaching, Teacher training and teachers' beliefs,
Videoanalysis and teaching practices observation, Curriculum Planning and Monitoring, Quality Assurance e Lifelonf learning, Tools of assessment and evaluation of educational praxis, Assessment and evaluation in the school
Read more