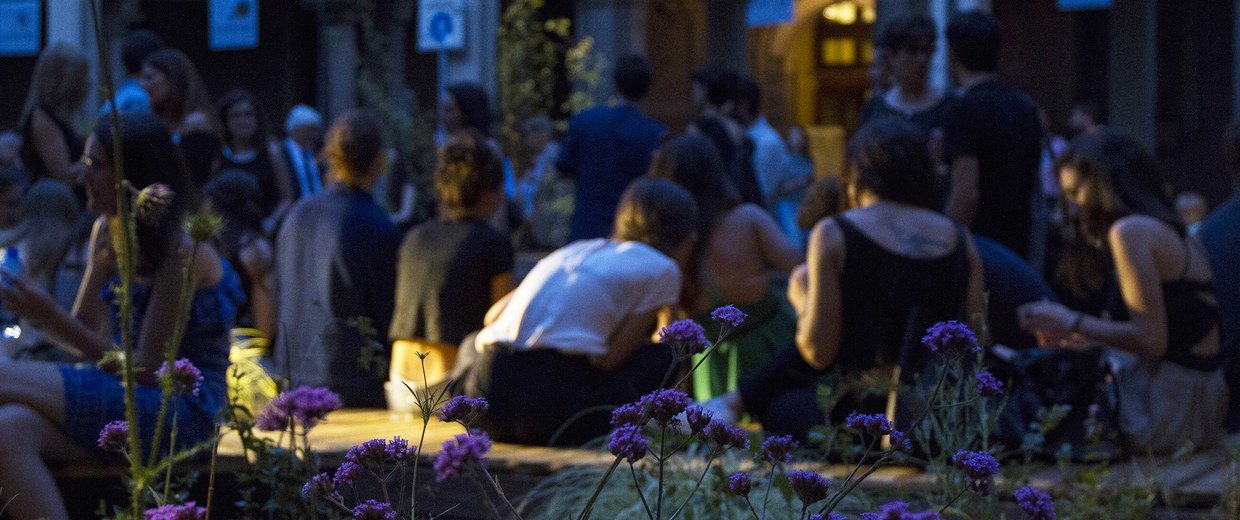 Education and commons: cities, territories, heritage, citizenship
In this area, studies and research focus on ways and forms of community life developed through urban spaces and natural environments, but also through the use of historical/geographical, artistic and cultural heritage.
People
keywords:
History, Sources, Citizenship Education, Statutes, Educational Heritage, Hagiography, Pelegrim, Didactic of museaum,
Didactic of History, Teaching, History of the Mediterranean, Relics
Read more
keywords:
youth transition, youth participation, educational trajectory, leiterature and intercultural pedagogic, informal
learning, motivation and participatio, motivation, informal learning, youth transition
Read more
keywords:
patrimonio storico-educativo, Public History of education, Archivi scolastici, Biografie magistrali
keywords:
sport, mega-event, territorialization approach, city, place, heritage, legacy
keywords:
Children rights, Early Childhood education, School-family cooperation, Gregory Bateson, Medical Humanities, Philosophy
for Children, Sex education, Gender Education
Read more
keywords:
Cultural Geographies, Critical, Feminist and Radical Geographies, Decoloniality, Latin America, Left/Libertarian
Pedagogy, Historical Geography, Geo-History and Landscape, History and Philosophy of Geography
Read more
keywords:
Inserimento sociale detenuti
keywords:
Capability Approach and empowerment, World Citizenship and Intercultural Learning, Lifelong/lifewide/lifedeep Learning,
Competencies and \"learn to learn\", Human Right and empowerment, Epistemological Approaches in XX-XXI Century, Medical Humanities and cure/caring work, Gender Equality and Reducing Inequalities, cure/care work professional, Montessori approach
Read more
keywords:
family pedagogy, educational alliance between school and families, nature based socio educational projects, outdoor
experiential training
Read more
keywords:
cultural tourism, young and migration, migrant families, gender and educational istitutions, migrations and Cultural
istitutions, mass media and cultural analysis, human rights and school, microcredit and Struggle Aigainst Poverty, ONFOODS Policy, behavior and education, drop-out, urban anthropology
Read more
keywords:
games studies; videogames and education; didactic innovation ICT and inclusion childhood app media education childhood
and ICT; nclusive education citizenship education; digital citizenship
Read more
keywords:
didactic innovation, ICT and inclusion, childhood app, media education, childhood and ICT, inclusive education,
citizenship education, teacher professionalism, alternative civilian service, Videoanalysis and teaching practices observation
Read more
keywords:
Historical Geography; Cultural Geography; Landscape Geography; Italy & China; Travels and Travellers; Genius Loci,
Places, Identity; Historical Migrations; Didactics of Geography.
Read more
keywords:
Disability and migration, specialized teacher, inclusion, coeducation, communicative musicality, video-microanalysis.
keywords:
Transnationalism, Aid and Development, Diversity, youth of migrant background, Migrant Associations, Migration,
Citizenship, Cultural Tourism, City, Mobility, Co-development, Migration Policies, Intercultural brokerage
Read more
keywords:
work-based learning experience, museum education, youth engagement, art and heritage education, digital environments
keywords:
in-service training, childhood, outdoor education, education in nature, professionalism, phenomenology, early childhood
education and care services, education for sustainability
Read more
keywords:
childhood app, children and ICT, ICT and inclusion, gender education, inclusive education, citizenship education,
theater and inclusive education
Read more
keywords:
intercultural education, conflict management, tolerance, sectarianism, multicultural society, second generation of
immigrants, sterotypes and prejudices, capacity building
Read more